27th Aug 2023 - The HillTop Lodges gathered on a grassy field on a cloudy Sunday - The buzz of the crowd, the smoke coming off the grill that promised juicy meat, and the warm outdoor setting with spectacular views - there was no better place to be! There where smiles all round as the Brethren, family, friends and neighbours all came together to eat, drink and socialise with each other. The event would not have happened had it not have been for Giles and Jen allowing us to 'invade' Tushbrook once again and of course, they donned their aprons and sparked up the grill to produced 'cordon blue' cuisine - Perfect!!
Having filled our bellies we waddled over to the firing ranges where the Chipping Campden gun slingers allowed us use of their air rifles to improve our aim. Robin Hood was also there and the competition for best shot was proudly claimed by W. Bro Keith Checkley.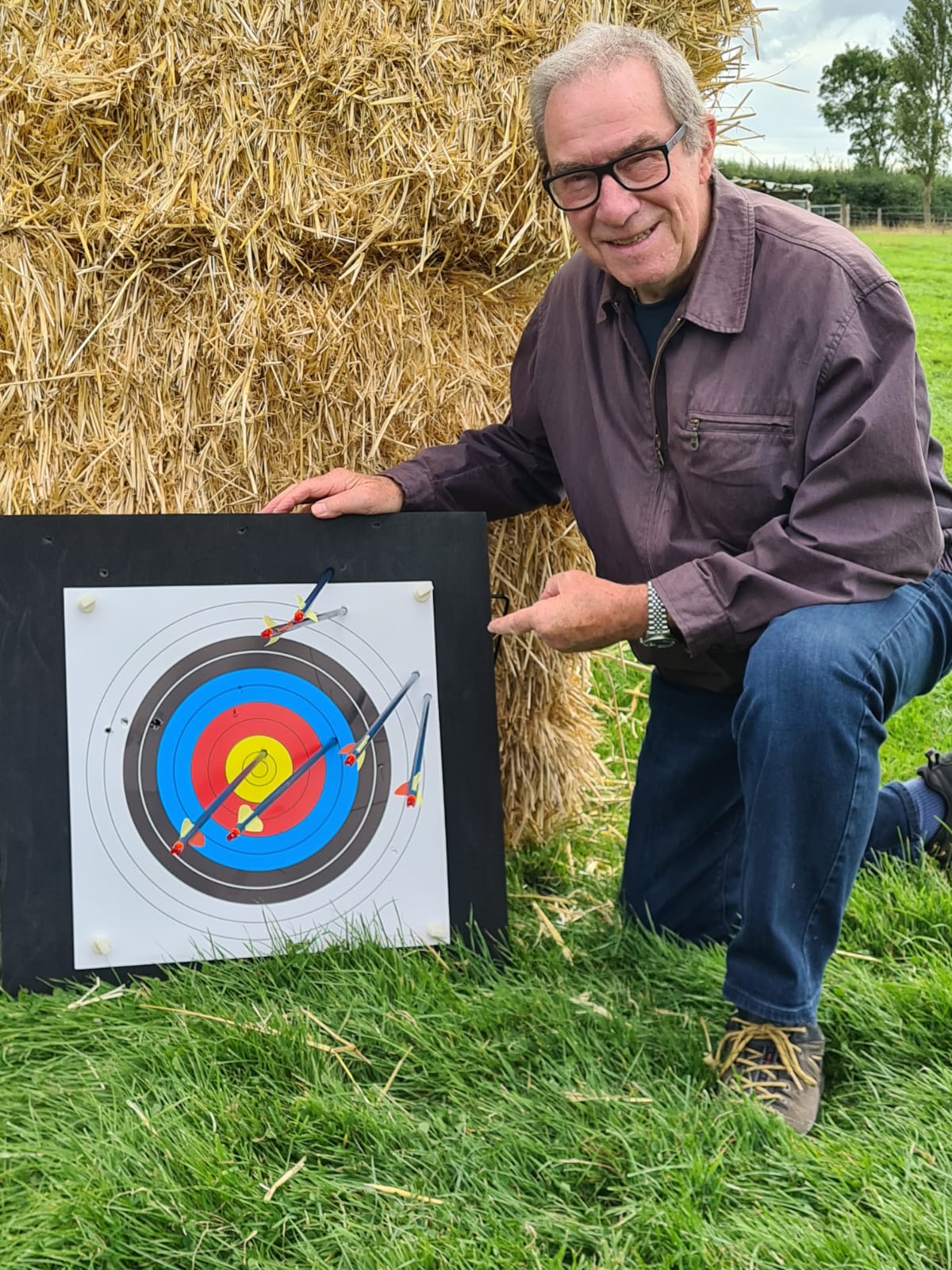 We where introduced to the super charged spud gun by W. Bro Steve Faulkner - great fun Steve!
Well done to our Charity Steward W. Bro Alan Bridgen-Page for organising this event once again. Thank you all!